The peer-reviewed dental journal that supports your postgraduate education
Dental Update is an invaluable resource for dental professionals, offering informative and evidence-based articles across the multiple specialties and disciplines of dentistry.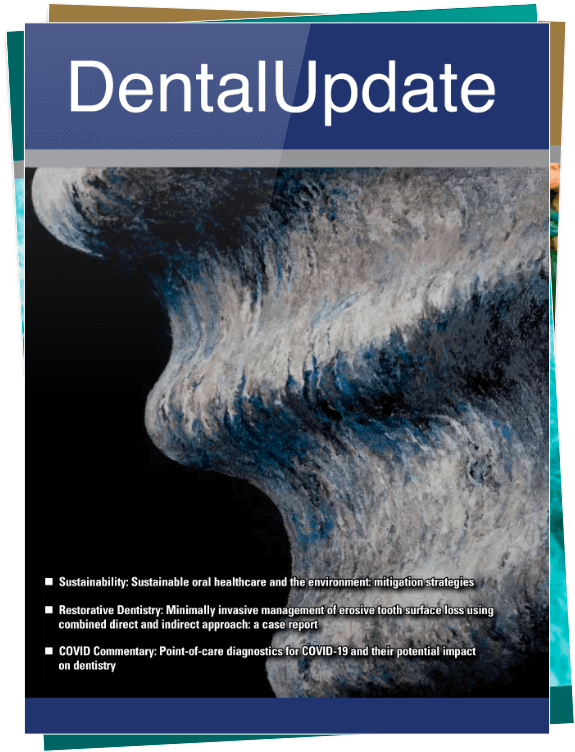 Volume 50, Issue 10 for November 2023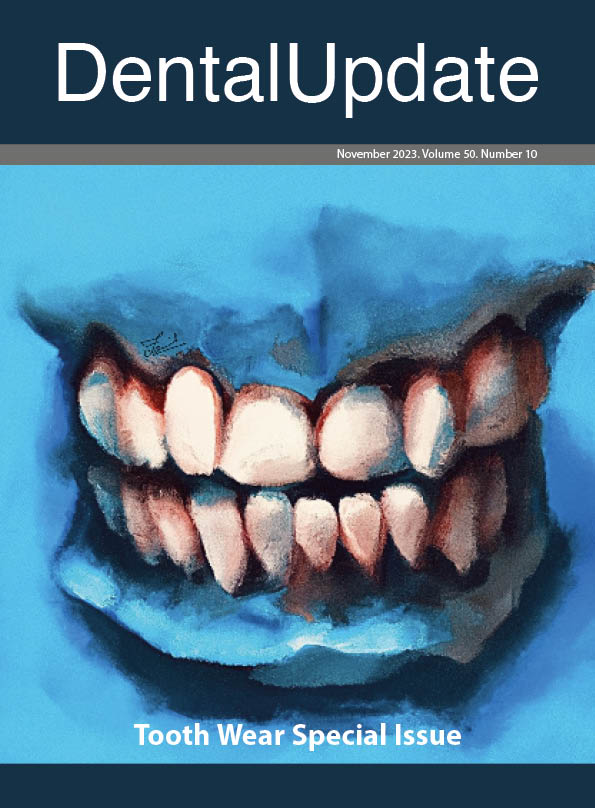 Welcome to this special issue of Dental Update on tooth wear
Guest-edited by Profs Subir Banerji and Shamir Mehta, authorities in the field of tooth wear and its treatment, with contributions from a worldwide team of experts in the subject to contribute, we hope that you enjoy this special issue and find it of value in your everyday clinical practice.
Sign up for our newsletter today
Get the latest updates
Webinars
To support dental education Dental Update has created a series of webinars on multiple specialties and disciplines that encompass dentistry, all delivered by expert clinicians. All webinars are FREE to attend and often come with 1 hour of verifiable CPD.
With Kostas Karagiannopoulos and Joao Esturrado